06 Jun 2017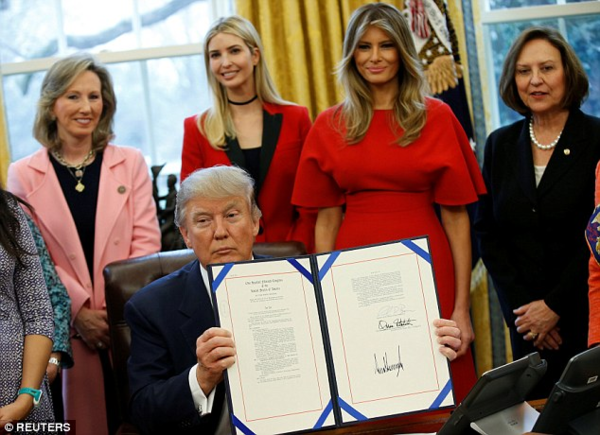 On February 28, Barbara Comstock missed two votes in order to get her picture taken with a man that she said was "vile" and "disgusting" only four months earlier.
Comstock missed two procedural votes related to HR 998 (The SCRUB Act). These were real recorded votes, unlike the voice votes she routinely misses, but then likes to takes credit for. The first vote she missed was at 2:11 PM followed by another vote at 2:18 PM. Comstock, however, decided that it was more important to attend a signing ceremony at the White House for her one page bill that does nothing.
The major bill signed that day was actually a piece of legislation that killed an Obama regulation which had prevented mentally ill people from purchasing guns. No member of Congress who voted for this bill, including Comstock, wanted to be photographed signing such a horrible piece of legislation. And so, the gun bill was singed in private and the Trump team looked around for other random pieces of legislation they could use for a photo op.
Thus the Queen of Photo Ops was summoned to the White House for an appearance with a man she said she despised only 141 days earlier. Comstock then allowed herself to be used as a prop along with the few women Trump could find who lacked even the slightest amount of self-respect.
So Comstock skipped out on her job responsibilities to get her picture taken with a sexual predator and advance her own career. This should make an excellent case study for her Women's Leadership Program.