14 Jul 2017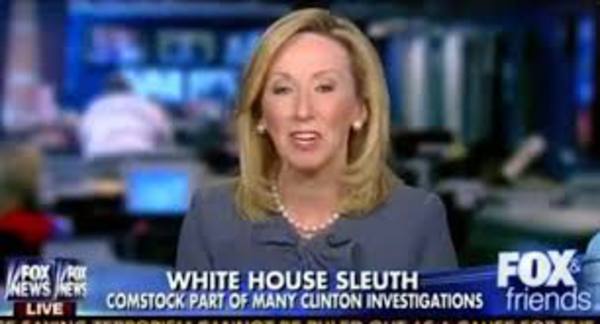 Barbara Comstock has been awfully quiet about the Russian attack on our election last year. We're seeing a very different Comstock now than we did last year, when she was demanding that LuAnn Bennett comment on the very serious subject of Hillary Clinton's emails.
The FBI is now reopening an unprecedented investigation into Hillary Clinton's emails But LuAnn Bennett? Refuses to comment. Silence...#VA10 pic.twitter.com/w5gKm5WUNl

— Barbara Comstock (@BarbaraComstock) October 29, 2016
Comstock called the investigation "unprecedented" and expressed concern about the supposedly "great carelessness" Clinton showed in the handling of classified information.
Comstock made a name for herself investigating the Clintons throughout the 90's. She investigated very serious things like hiring friends of the Clintons to work in White House travel office. There was also the very serious matter of the Clintons borrowing $200,000 which they invested in a failed real estate venture.
When Comstock decided to run for Congress she started right back up demanding that we get to the "bottom of the truth" on Benghazi.
"We need to get to the bottom of the truth in Benghazi, and I will do that because I've done that before as a chief investigator in Congress"
But that was then and this is now. Here is just a partial list of things we've recently learned that Barbara Comstock is refusing to comment on:
All of this, and in the words of Barbara Comstock herself, she refuses to comment. Silence.