20 Dec 2017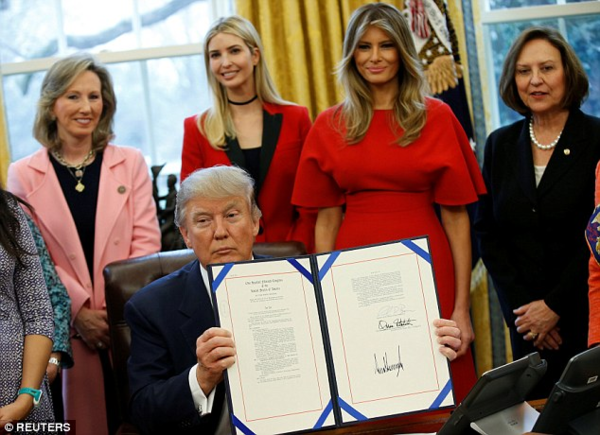 On Tuesday, Barbara Comstock voted to increase taxes on Virginians and add $1.5 trillion dollars to the debt, all so Donald Trump can pay even less in taxes.
She did this despite the fact that
Comstock is likely taking her cues from Paul Ryan, who has "no concerns whatsoever" about public opposition to the GOP bill.
With these keen political instincts, it's no wonder that a recent poll shows her losing by seven points to a generic Democratic challenger
Comstock knew the tax bill was going to enrage her constituents which prompted her to launch a series of bizarrely defensive tweets later in the day:
The tax cut bill kept the Federal Historic Preservation Tax Incentives program that will help preserve historic sites in our region. https://t.co/xCJQuBknvl #VA10

— Barbara Comstock (@RepComstock) December 19, 2017
That's certainly good news for those of you own historic plantations, although depending on what the mortgage is, you will still likely get hit with a tax increase.
401(k) and charitable deductions are in the tax bill to promote savings and charitable giving. #VA10

— Barbara Comstock (@RepComstock) December 19, 2017
See it could have been much worse!
I fought to keep the Adoption Tax Credit in this tax cut bill. #VA10

— Barbara Comstock (@RepComstock) December 19, 2017
Donald Trump stands to save over $1 billion with this tax plan. The adoption tax credit (which again, is not new) is only $13,740. If you want to get the same tax benefit as Trump, you simply need to adopt 72,780 children. There is a slight catch, which is that the credit can only be used to offset actual adoption expenses. So after the $1 billion you spend on those adoptions you're basically right back to where you started.
In an official statement defending her vote, Comstock insists that we need to "revitalize" Virginia's economy after "the Obama tax increases over the past 8 years."
As you can see in this graph below, Virginia's economy was absolutely wrecked by Obama's tax increase on the wealthy.
Unemployment Rate since January 2009
Unemployment in Virginia fell steadily during the Obama administration, and it is now 3.6% - a full half point below the national average.
Comstock is getting absolutely hammered on social media. There are over 1,000 comments between her Facebook and Twitter posts, and you'd be hard pressed to find one positive comment.
The voters of Virginia spoke loud and clear in November and Barbara Comstock has chosen to slap them in the face.
Next November, Barbara Comstock will be the one crying on stage while the voters of Virginia have the last laugh.